Having pain in your
joints and muscles?
Specializing in Sports Massage and Neuromuscular Therapy
Suzie Neas LMT, B.S can help!
Click the button below to book an appointment with our new online scheduling software. A window will pop up that will allow you to set up an appointment date/time instantly and hassle-free!
*Massages are available by appointment only.
| | |
| --- | --- |
| Monday: | 9:00 am – 6:00 pm |
| Tuesday: | 9:00 am – 6:00 pm |
| Wednesday: | 9:00 am – 6:00 pm |
| Thursday: | 9:00 am – 6:00 pm |
| Friday: | 9:00 am – 6:00 pm |
Plantar fasciitis
Low back pain
Neck pain
Shoulder pain
Sciatica-like symptoms
Iliotibial band friction syndrome
Tendinitis and diseases of connective tissue
And many others!
Reduced muscle pain
Promotion of healing of soft tissue
Decreased nerve pain
Tendonitis relief
Enhanced function of joints and biomechanics
Improved flexibility
More than two thousand
satisfied patients
Appointments are available by request Monday through Friday from 8am until 8pm, and on Saturdays from 11am until 4pm.
Suzie Neas LMT, B.S. is a Wisconsin Licensed Massage Therapist and a Member of the American Massage Therapy Association.
Over the past 24 years, Suzie has helped thousands of people afflicted by a wide range of injuries.
For many years Af'firm Massage was located at a facility in Monona.  I have recently moved my services within my own home just a couple of miles south of Lake Monona.  The entrance is on the lower level.  It is a very professional setting with modern equipment and a restroom.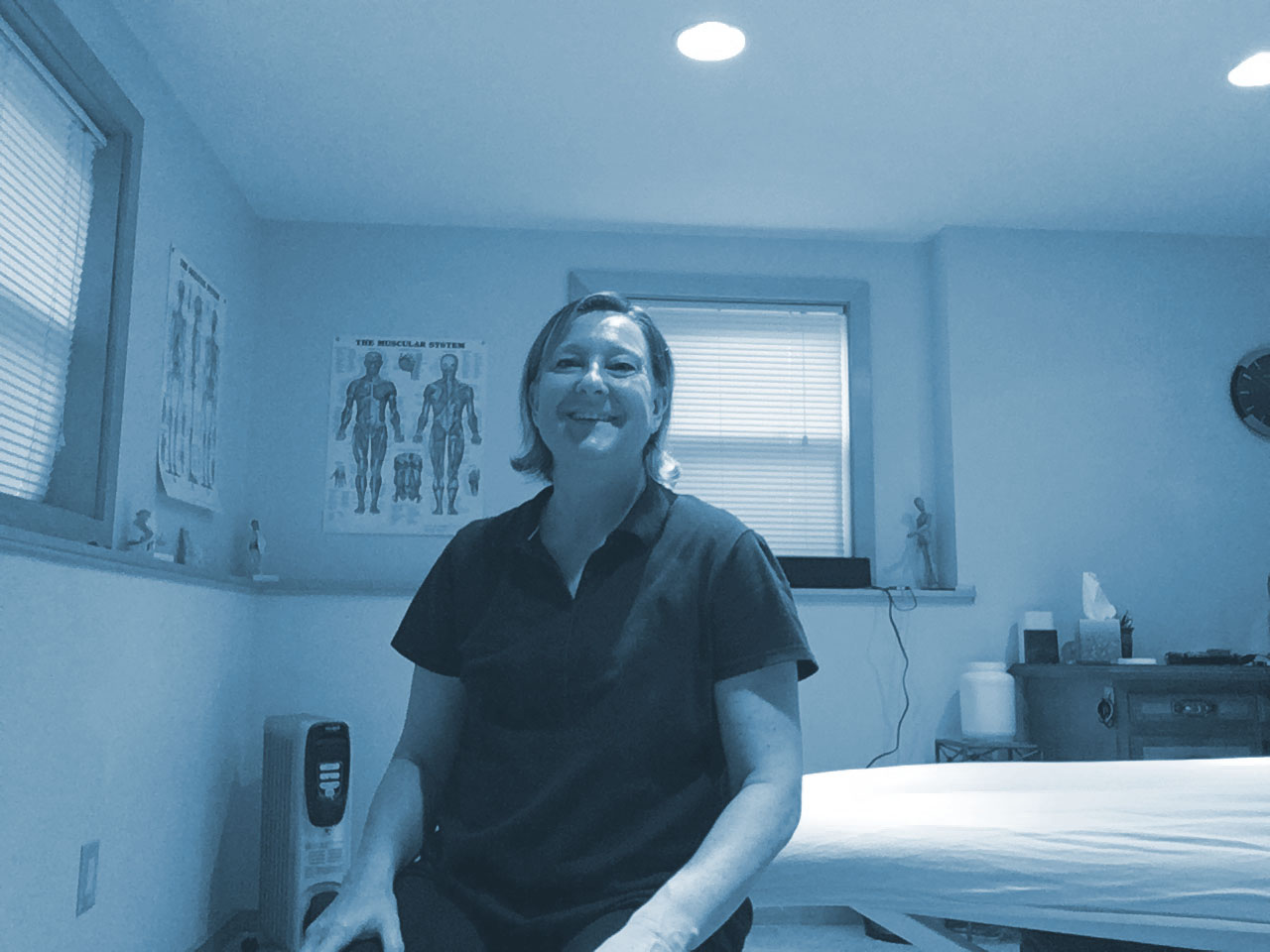 Andy Downin
U.S. National 1500m Champion
I have known Suzie since 2000. She helped cure me of a hamstring problem that I had for several years. Because of her help, I went on to win the USA National Title and have the best year of my running career. We continued to work together for several years. She was more then a massage therapist, as her knowledge of sport and the body helped get me through many "speed bumps" of my life. It was always part of my prerace routine to see Suzie.

SUZIE FAVOR HAMILTON
3-time U.S. Olympian
I have known Suzie since high school when I used to run against her. She is a great athlete herself who went on to run amazing races in college for Ohio University. After college she moved back to Wisconsin and we reunited when she began massage school. She was somebody that was so important to my career in keeping me healthy. Without Suzie I would never have accomplish the things I did in my career. I had so many injuries that healed and became worse because of the scar tissue. Suzie was the only massage therapist that would do cross friction on me. It is incredible painful but it was what I needed to be able to run again. At an elite level of running this is something that is so important to be done and not many therapist can do the right technique. To me Suzie is so much more than a massage therapist, she is an amazing friend who has really made a difference in my life. She is compassionate and caring and if she is in your life you are truly blessed.

Mike McLean
Local Triathlete
For almost 6 months I had nagging pain left over from a severe ankle sprain that simply would not go away. Other sports therapy and rehab just wasn't doing the trick. I'm just an amateur, but having pain in my ankle like this just wasn't acceptable. A local friend of mine, who is a professional runner, finally recommended I go see Suzie to see if she could help. I had never had a deep tissue massage before; skeptical, I gave it a shot. I won't lie, the massage was pretty painful! But within a couple of short weeks the ankle was back to feeling 100%! She definitely knows what she is doing, and she truly cared about seeing me become healthy again. I have since been back for other tune-ups and recovery deep tissue massage, all which I have benefited greatly from. Thank you so much Suzie!

Steve Anthes
Guitar Instructor
When I came to Suzie a few months back I was looking for someone specific to sports related injuries and in my case the sport is running. Since Suzie excels in running it was a perfect fit! She has not only helped get my body back to feeling good through her wonderful massages, but has also taking the time to work on my running form, give me great stretches, and also has me thinking about my everyday movements I do with my body. I am much more informed on my running and what I need to be doing to keep myself healthy. Suzie has also called me up on a few occasions just to see how I am feeling! I recently ran my first half marathon and I could not have done it without the help of Suzie! Thanks a ton Suzie!!
Experience and Compassion
Suzie Neas LMT, B.S. is a Wisconsin Licensed Massage Therapist and a Member of the American Massage Therapy Association. Her massage techniques involve therapeutic massage, sports-specific, deep tissue, and neuromuscular therapy (NMT). She is a 1994 graduate of the Madison Massage School and has her B.S. in Exercise Physiology from Ohio University.  Following graduation, she founded Af'firm Massage Therapy and has helped over 2,000 people overcome their injuries since.
A word from Suzie: "Experience has taught me that the source is not always found where you are experiencing symptoms.  Understanding anatomy and kinesiology is the backbone of my work.  Knowing the musculature and how it moves is where I can assist you with your therapeutic needs.  Customers range from 8-88 years old.  It would be a privilege to meet and work with you!"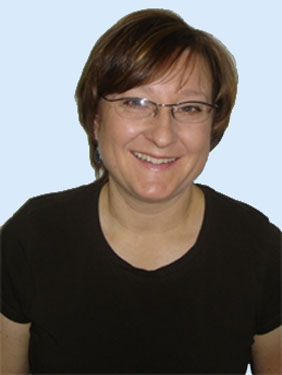 speciazing in sports massage
and neuromuscular therapy